Have you heard of the word 'tablescape'?
Tablescape by definition is an artistic arrangement of articles on a table. Simple enough, right? Don't worry, we've got you covered!
The table and it's decor is the first thing guests see before they sit down to eat. The colors and textures used on the table are a great way to set the tone for both the event and the meal.
Let's get started..
An easy and fun way to start the process of your tablescape design is to GET INSPIRED. Inspiration is all around you. A single serving dish, a favorite plant of yours, or even a color trend can inspire an entire tablescape. For example, if you want to go off light pink flowers, incorporate pink tones in the candles or linens, similar to the picture below. The table is your blank canvas so don't be afraid to get creative!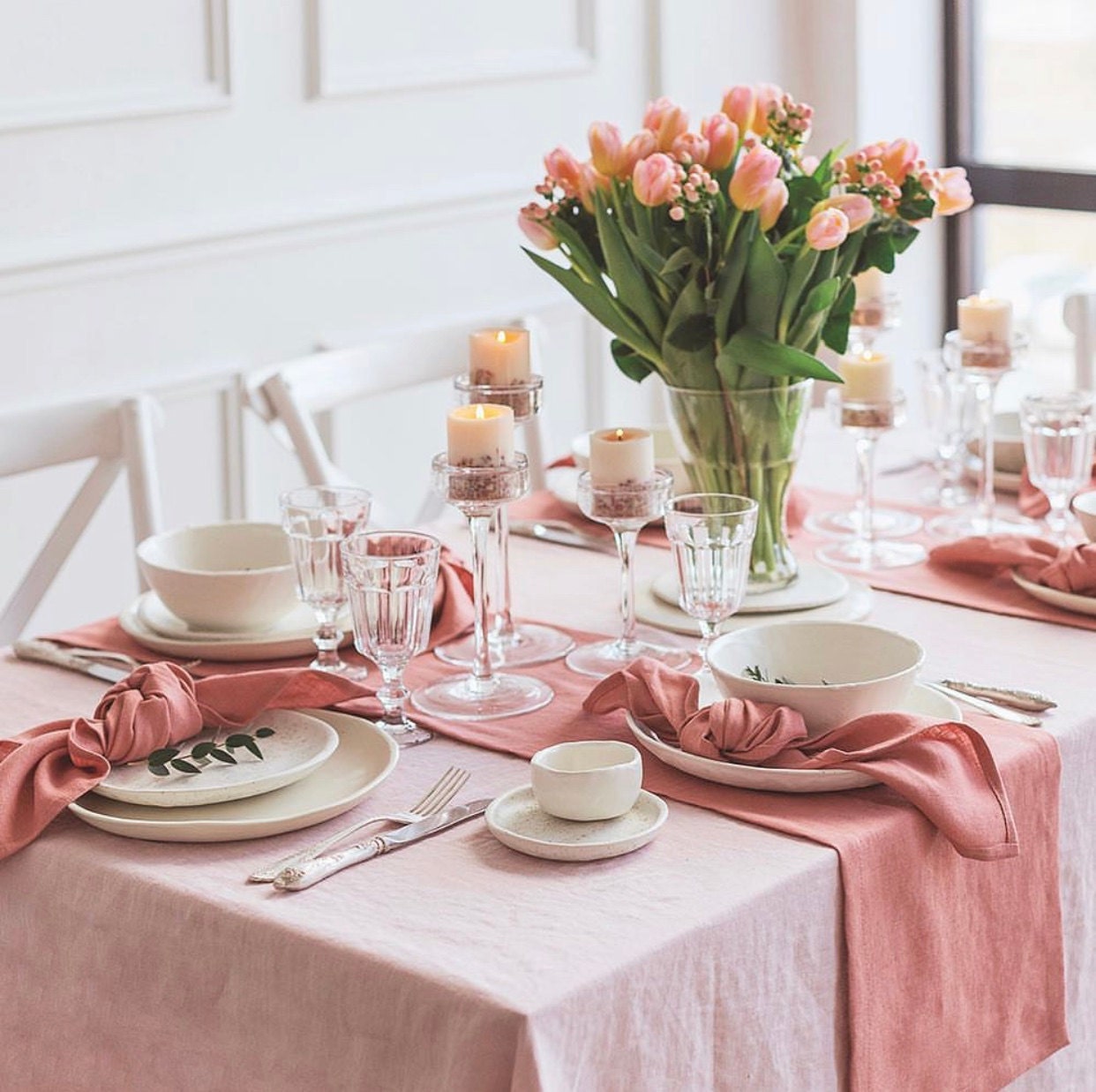 A very important element: the centerpiece. While we love a grand centerpiece, make sure there's still enough space so guests feel they have enough room to sit and eat comfortably.
Try to keep the centerpiece to a fairly low height so all guests are able to see each other. Make the centerpiece simple enough so that it's not visually distracting to people around the table. Not to mention having it simple and low helps the spending costs.. it's a win win!
Last but not least, we recommend using place cards as a cute and personable finishing touch. Using place cards is a great way to create a seating arrangement and strategically seat your guests next to people you think they would get along with. It's also a great opportunity to add another design element to your table. Instead of typical folding cards, consider writing guests' names on leaves, stones, or even something edible like a cookie. Yum!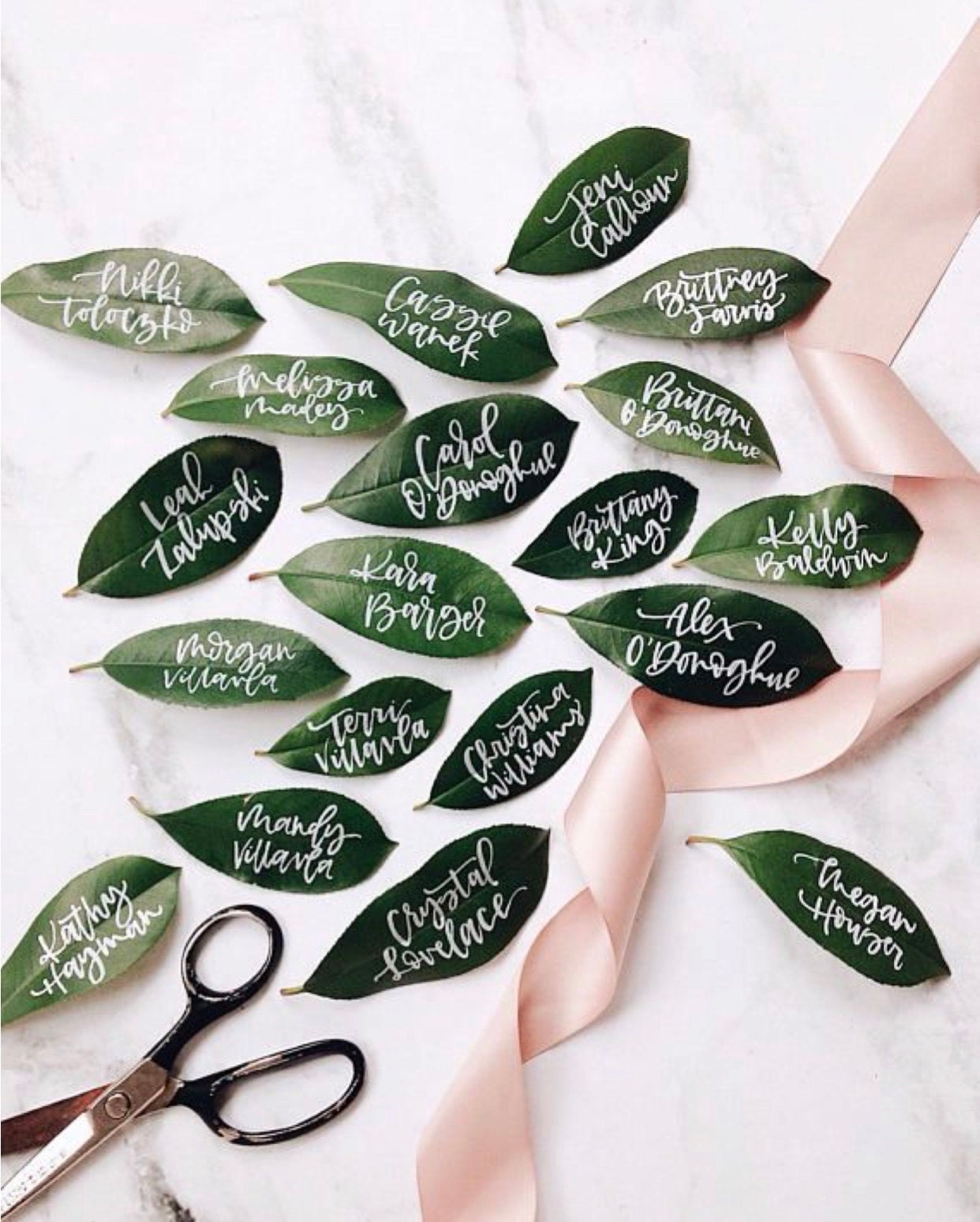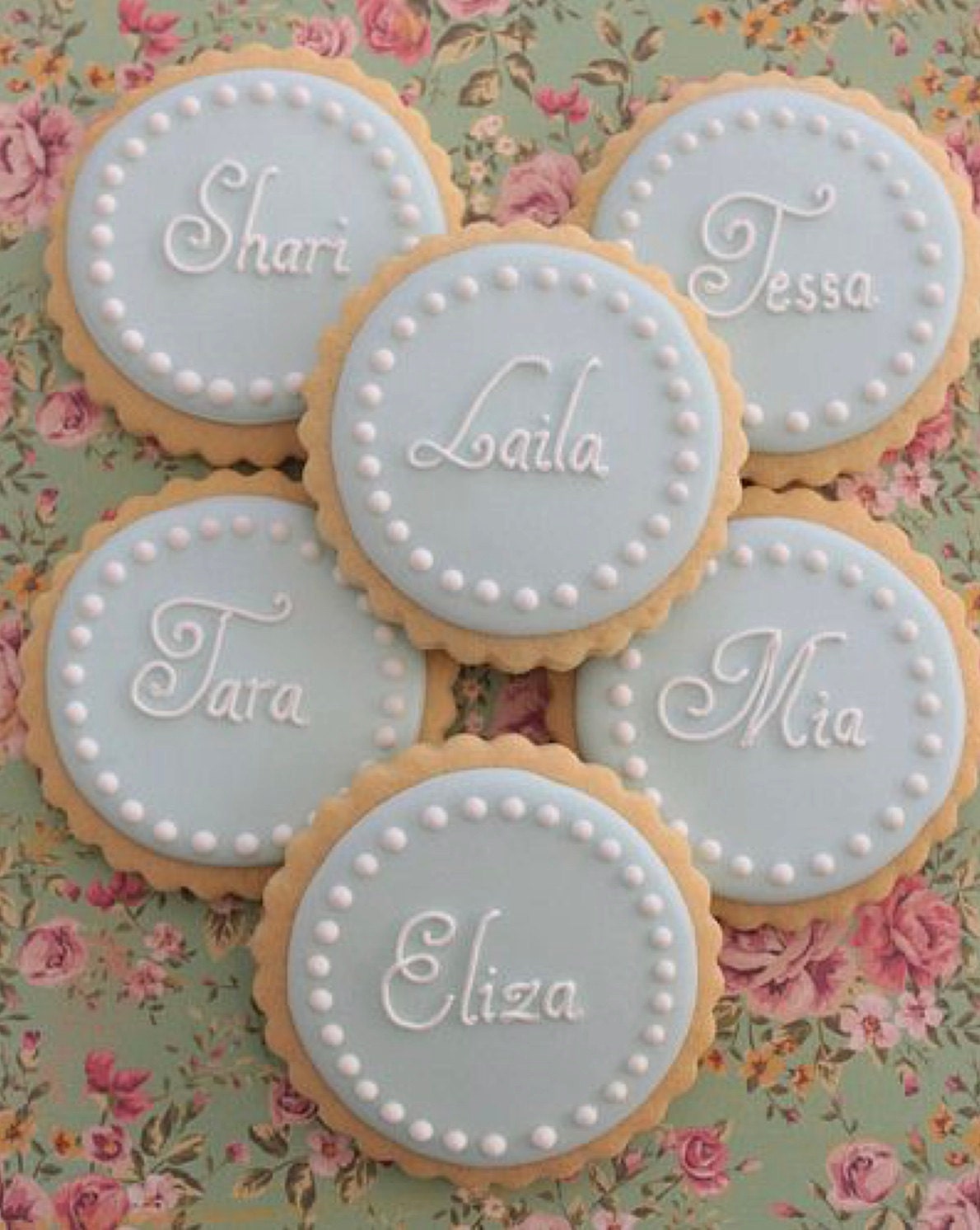 Hope these tips help you out the next time you are entertaining. Remember: have fun and get creative!